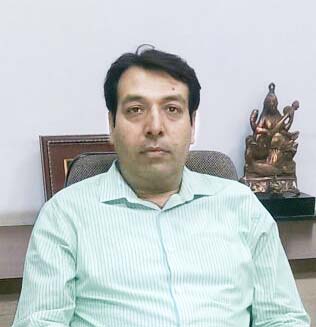 I am delighted to invite you to R.S.D College, Ferozepur, one of the prestigious colleges for higher education. The college was established in 1921 with a dream to provide academic excellence to the rural youth and it's a great pleasure to share that it has been over 9 decades that the college is meeting the educational needs of the community exceptionally well.
I am honored to be the principal of R.S.D College and fortunate to lead such a talented and highly committed teaching, administrative, non-teaching as well as the support staff to ensure the best learning environment for our students. I am passionate about the vision that we all share for our college. In the legacy of this institution there is a list of intellectuals who have been in the chair before me who brought this esteemed institution to such great stature. I hope I shall justify and maintain the grandeur which the legacy has imparted to the esteemed institution. We value every individual in our care. Our college has the privilege to provide the healthy and harmonious ambience in which our students can flourish.
In this age of cut throat competition, we not only shape up our students for a better future by making them adept in the field of studies, but also make them good human beings and confident leaders. We inculcate in them the discipline and moral value that are equally important in shaping up the human personality. Our students' success cannot be measured in academic achievements alone. Students leave the institution as dynamic and influential citizen, prepared to play a leading role in every walk of life.
Our history shows a record of academic success. We seek to instill in our students a passion for learning that will bring the knowledge and understanding they will need to make positive contribution to the communities in which they live and work.
I warmly welcome all the students who aspire to shape their future in this centre of learning. I ensure the parents who have instilled a great faith in us in molding the future of their children that we would leave no stone unturned to stand up to their expectations.
With a hope that your years in this esteemed institution would be fruitful and bring new avenues for your better future, I wish you every success in life.

Dr. Dinesh Sharma
Principal