Principal Message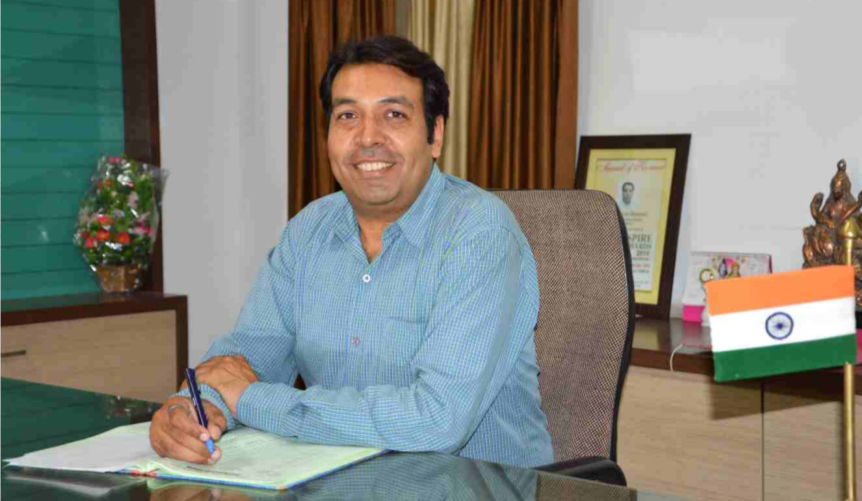 I welcome you to the institution that has been, indefatigably, setting the highest standards in teaching, learning and extension activities and stands for excellence. R.S.D. College has an enigmatic expedition of nearly hundred years of rendering its noble mission of pursuit of knowledge, ushering the young minds from ignorance to enlightenment. The college was established in 1921 and is affiliated to Panjab University, Chandigarh. Our college provides basic and qualitative education to students to promote their talent.
We are fortunate to have a strong team of talented, highly committed teaching and support staff here to ensure the smooth and efficient learning environment for our students. I am happy to ensure that we provide a safe and happy environment for our students and a place where their individuality and the diversity, they value, is respected. We give students responsibility and guidance to set the standards which they themselves aspire to, both academically and in the way they relate themselves to others. I encourage all students to take advantage of the opportunities provided by the college and involve themselves in all the extra-curricular activities that are offered. The overall development of the mind and body is a sign of a healthy and complete development. This is critical for building their confidence, allowing them to engage with others in an informal way outside the classroom as well as building a positive identity with the college.
I assure you that your ambitions will find their demeanor at R.S.D. College. I, once again, on behalf of the College, welcome you to its portals and I wish that you have an enriching sojourn.
May you achieve great success and scaling new heights in the session ....
Dr. Dinesh Sharma
(Principal)